Women's
BOBS Too Cozy - Blizzard Bits
Price reduced from

$65.00

to
$29.99
This item is excluded from promotions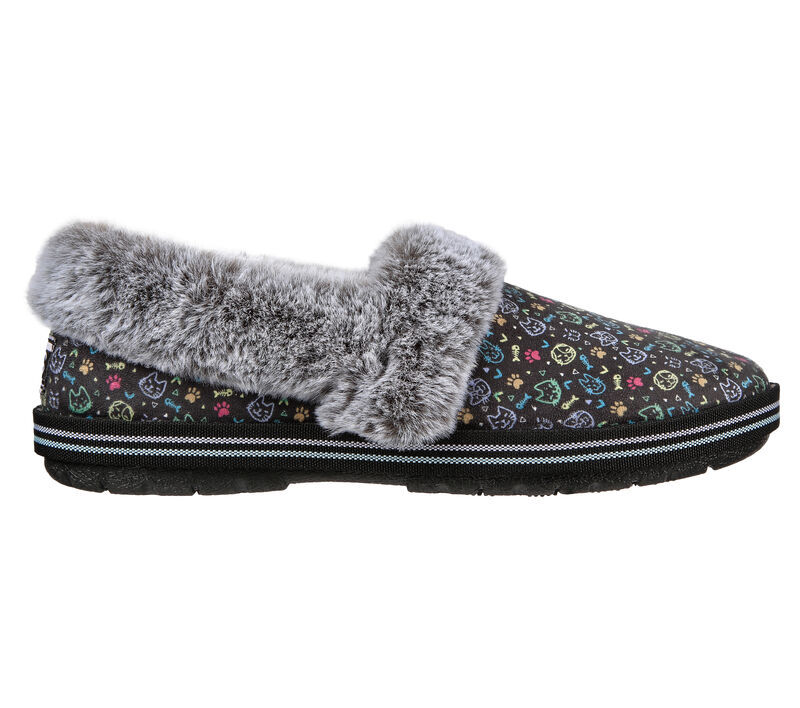 Sorry, there was a problem on our end! Please refresh your browser and try adding to cart again.
Want Discounted Shipping? Join Skechers Elite™ Today! join now
Keep snuggled up through the chilly weather with the BOBS from Skechers™ Too Cozy - Bilzzard Bits. This casual slipper features a soft microfiber suede-textured upper with an allover 'Oodles Kitties' colorful cat print, faux-fur lining and trim, plus a cushioned Skechers Memory Foam™ footbed. For every BOBS purchase, a donation is made to animals in need.
Key Features
Skechers Memory Foam™ cushioned comfort footbed
Crafted with 100% vegan materials
Design Details
Soft microfiber suede-textured upper
Colorful cat themed doodle print 'Oodles Kitties' print
Faux-fur lining and trim
Flexible rubber indoor/outdoor traction outsole
BOBS from Skechers™ logo detail
---
Skechers USA Canada Inc., 5055 Satellite Drive, Unit Number 6, Mississauga, ON L4W 5K7 Canada, 877-644-4414. Petco Love, 654 Richland Hills Drive, San Antonio, TX 78245, 858-453-7845. During the promotion, BOBS from Skechers will donate twenty-five cents CAD per item of specially marked BOBS from Skechers footwear, apparel and accessories sold in Canada to Petco Love, a nonprofit organization that helps save the lives of dogs, cats and other pets in Canada's shelters. The promotion runs from January 1, 2020 through December 31, 2022.